Return policy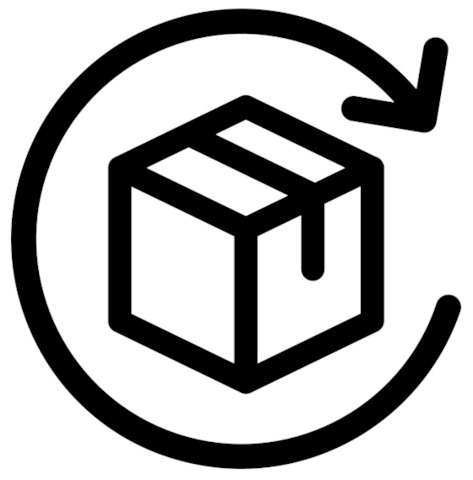 Return conditions
The customer has a period of 15 working days from receipt of his order to notify the company of his intention to return any product that does not suit him. When the withdrawal period expires on a Saturday, Sunday or a public holiday or unemployed, it is extended until the first working day following. The Customer may express their wish to withdraw by contacting Customer Service:
My account > Order history and details > Détails > Select the product (s) to return > Specify the reason for the return > Click on the tab "request a return" > Within 24 hours, wait for the after-sales service to accept your request and for the return status to pass "awaiting the package"awaiting the package" > Print the return slip and place it in your package > AmericanSport Discount - 40 Rue Sidonie Spilers 60230 CHAMBLY FRANCE
The company does not accept parcels addressed postage due or cash on delivery. The customer is responsible for the packaging method chosen for the return of his / her product (s). The return of a package must be carefully prepared.
Products excluded from the right of withdrawal
In accordance with the provisions of article L221-28 of the Consumer Code, the right of withdrawal cannot be exercised for goods made according to the Client's. Specifications or clearly personalized. In addition, for hygienic reasons and because they cannot be re-marketed, the following products cannot the object of a right of withdrawal once their packaging has been unsealed: mouth guard, or any other item requiring special hygienic precautions.
For the same reasons, underwear, protective shells, compression shorts Pads if they have already been used and / or worn outside of a non-abusive test will not be subject to withdrawal.
Only products returned complete, with their labels, notices, warranties, cords and other accessories in perfect condition and in their original packaging ready for sale will be accepted.
Return costs
In case of exercise of the right of withdrawal, the costs of returning the product (s) are borne by the Customer.